Oct 23, 2020 10:37 AM Central
Melissa Russo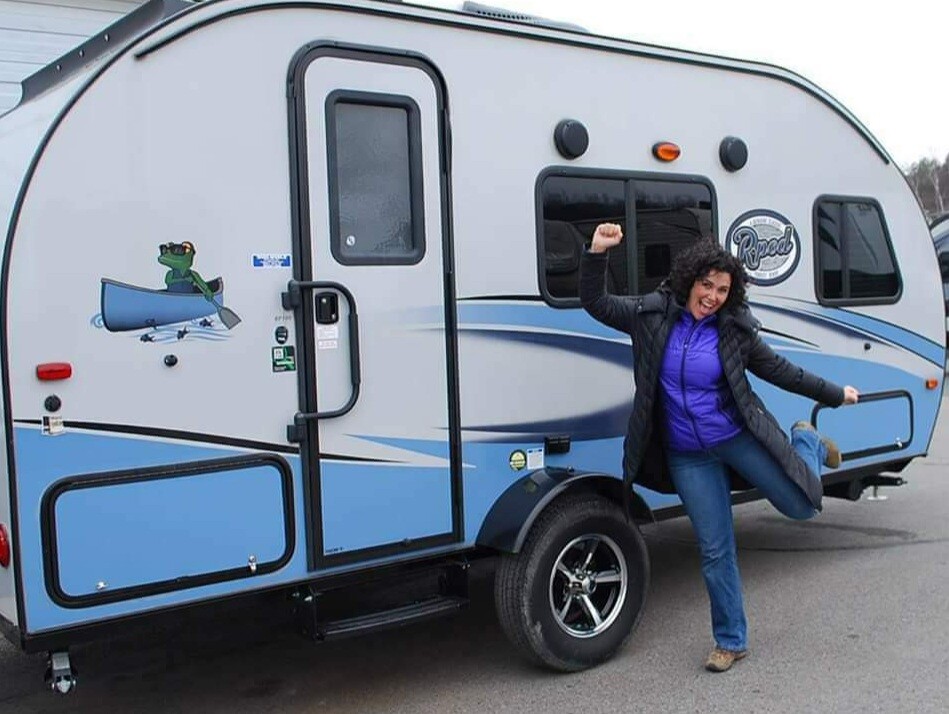 Centuries ago, conquerors who wanted to take over new land were told by their captains to burn the ships in which they arrived, giving them no other options but to succeed at conquering. Today, the metaphoric term "burning your boats" means no turning back.
Three years ago, Melissa Russo, age 39, decided it was time to burn her boats. After attending a powerful 4-day Tony Robbins personal development seminar, she realized she was not living the life meant for her. She felt as though she was living on auto-pilot as she sat comfortably in her house in Pennsylvania. "Ten years went by in the blink of an eye," Russo said. "I was very comfortable, but I wasn't growing and becoming the person I really wanted to be."
That realization caused Russo to explore the idea of traveling more. She started taking small road trips to see if she was comfortable driving long distances. She quickly knew she was ready for a cross country road trip to explore life's possibilities. Russo purchased an R-Pod camper and a new car to tow it, but she realized her self-exploration and cross country travel would only be successful if she burned her boats. The next day she called her realtor and put her house up for sale, trading her 1350 sq. foot home for the freedom and adventure of a 160 sq. foot camper.
Shakti Pod became the new name for Russo's R-Pod camper. "Shakti means life force and empowerment," Russo said. In the spirit of letting life unfold for her, she embraced the uncertainty of her new adventure. She became open to plans changing and veering off course, which has led her on an amazingly beautiful, unexpected journey. "I'm being embraced by the life force and letting it carry me forward and letting life unfold for me," Russo said.
Russo is now in her second year of living the full-time RV life. Back in Pennsylvania, she considered herself to be an introvert. However, this adventure has caused her to open herself up to more people than ever before. During her travels, she has met incredible new friends. She has cultivated enriching relationships that she never would have had if she had stayed in her comfort zone back home. "It's reaffirmed my faith in humanity and helped me see more of what's important in life," she said. Russo has learned that people are more important than any place.
When Russo finds herself slipping back into the need for certainty, she reminds herself of the beauty and flow of the uncertain moments of letting life happen for her. This has been the grandest adventure of her life with no particular end in sight. She enjoys being able to dream about the life she wants to create and the freedom to make it happen. Russo said, "finding the comfort in the dance is the gift." Burning her boats allowed Russo to achieve her goal of personal growth and become the person she desires to be.